TEGU Tints 24 piece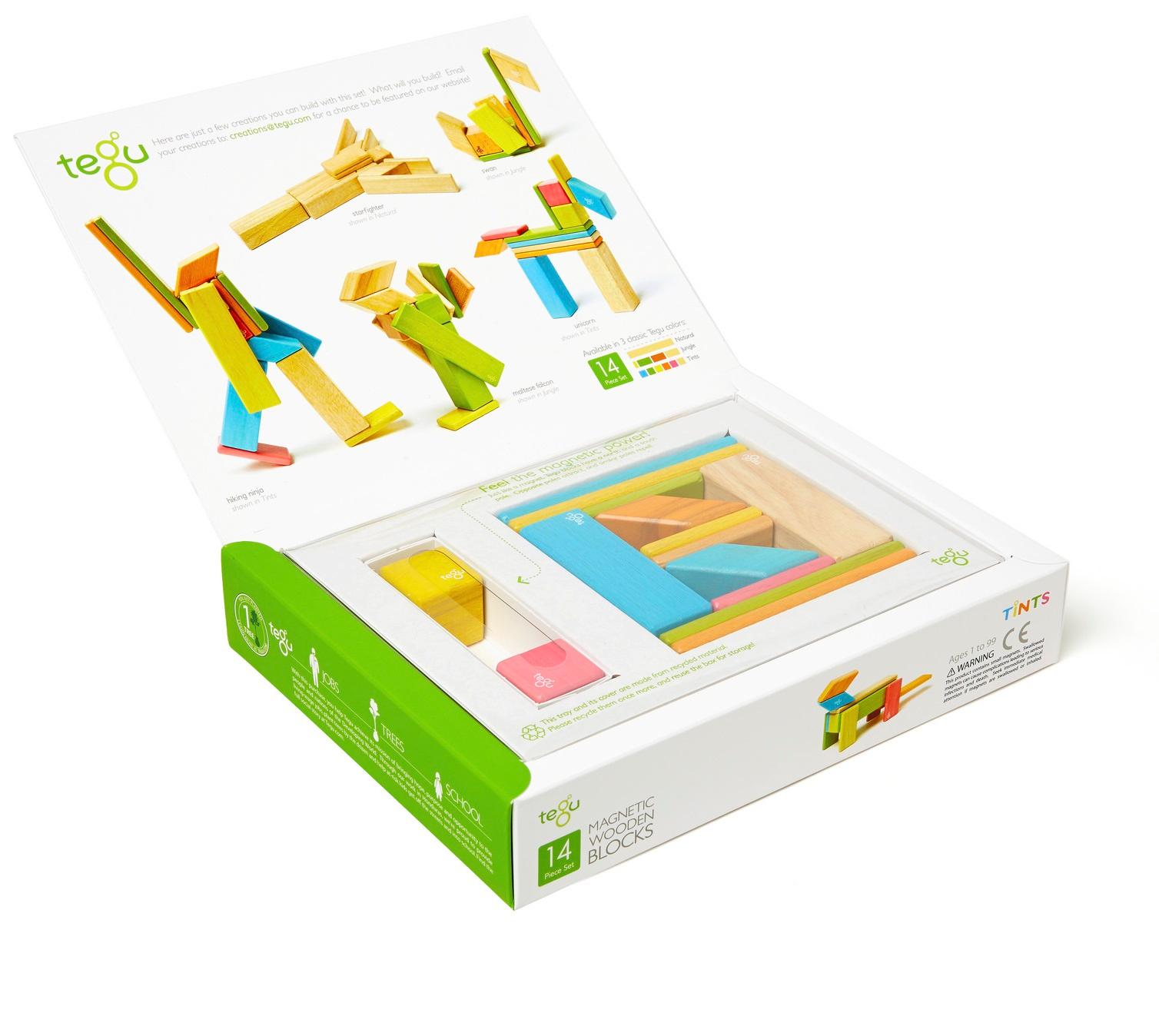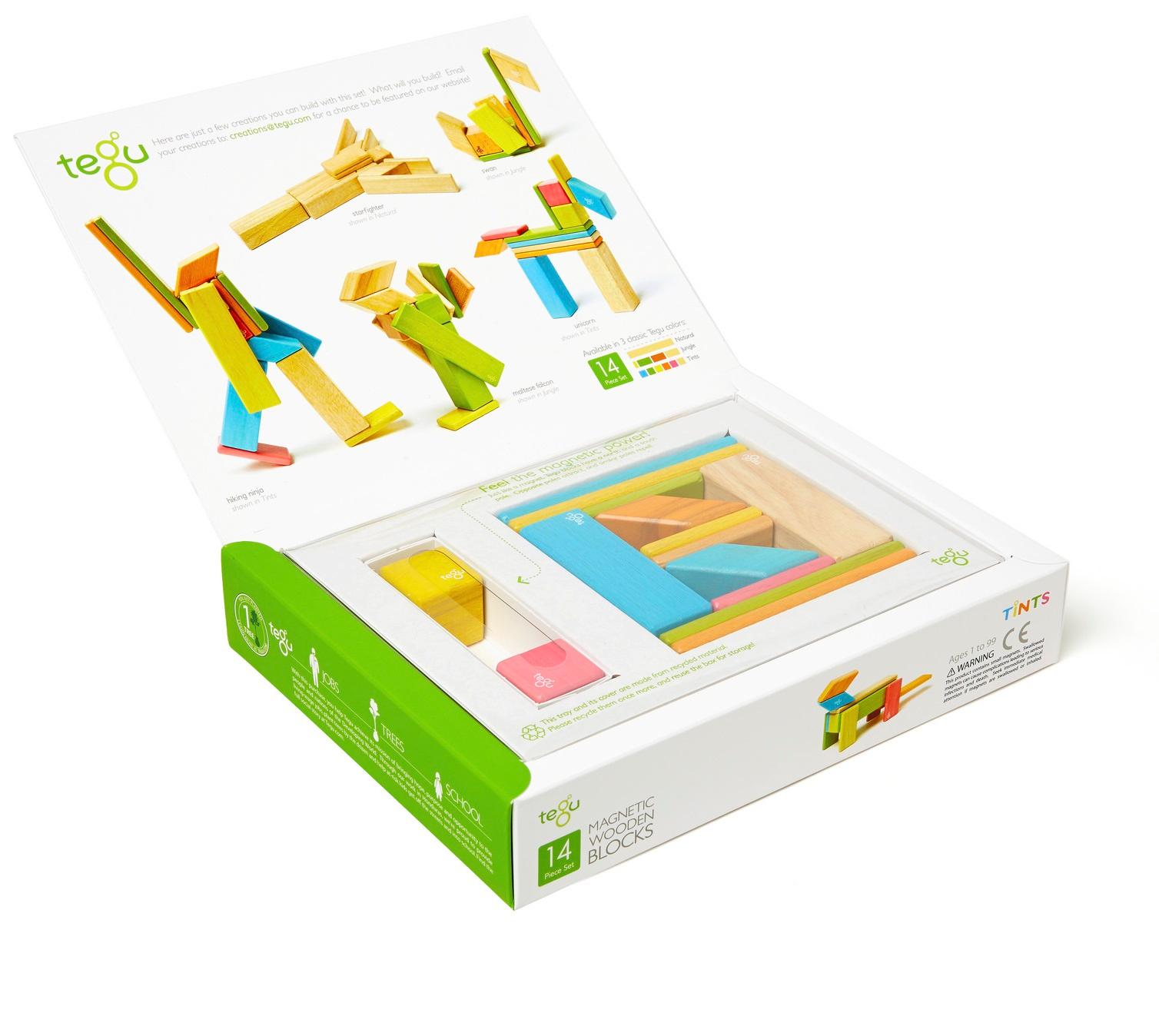 TEGU Tints 24 piece
The 24 peice set is an introductory building set. It comes with 4 medium columns, 4 short planks, 6 long planks, 4 mega planks, 2 parallelograms, and 4 cubes
Ages 0+

Tegu blocks are designed in the USA and purposefully made in Honduras using FSC-ceritified Honduran hardwoods. They are eco-friendly, and made using safe, non-toxic, water based lacquers (for colors and clear coats). Tegu blocks are heirloom quality toys and meant to be passed from generation to generation.

Dimensions:
Short plank is 2.36 x 1.18 x 0.3 in.
Long plank is 4.72 x 1.18 x 0.3 in.
Mega plank is 8.26 x 1.18 x 0.3 in.
Medium column is 1.18 x 1.18 x 3.54 in.
Cube is 1.18 x 1.18 x 1.18 in.
Parallelogram is 1.5 x 1.18 x 0.82 in.
All sizes are safe for 0+.